Get In Touch
Signup for a
LIFE AND VISION account:
About Us
Life and vision is committed to helping the most vulnerable children,old age and young people in the India break through injustice, deprivation and inequality, so they can achieve their full potential.
our work:
The LAV work in Karnataka began in the year 2012 when the Foundation's was opened at RajajiNagar.
With the support of these foundation helps Blind children across schools in the Karnataka area. From its beginning in Bengaluru in the year 2012 it is still striving towards fulfilling its mission of Helping needy by 2020.
Life and vision has achieved the growth of the past years through the support of the Central and State Government, and assistance from individual donors, corporates and interested groups. In order to keep growing at a steady pace, The Foundation needs to maintain the trust of all its stakeholders, and achieves this through adhering to strict levels of financial and operational transparency. In doing this Life and vision works hard towards to eliminating impoverty in India.
A Proud Organisation
We have been working with the India's most vulnerable children and people since 1986. Find out more about our history.
We started with a musical group which organized Dance and dramas in stage and streets of India. Then a better Idea stuck in our mind to help people with our potential and by enhancing their people.
Some one well said "give him a fish; you will feed him for a day! Teach Him How to fish; you will feed Him for Lifetime".
Passionate about potential
We believe all children and young people have unique potential and that they should have the support and opportunities they need to reach it.
Life and vision helps nearly 3,000 children, young people and their families through nearly 40 events organized by us in India. We also promote social justice by lobbying and campaigning for change.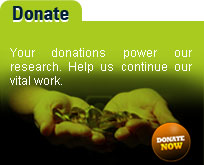 How you can help