Get In Touch
Signup for a
LIFE AND VISION account:
Donate
Making a donation to Life and Vision has never been easier! It quick, safe and simple. Several options are available too. If you want to donate to honour someone, celebrate a memory or an occasion you can do that too. You can write us a check or DD to contribute toward the cause. You can use electronic clearance service to transfer fund as donation to LIFE AND VISION. Besides that you can donate using ATOM application by following key instructions. Donation through mCheck is another efficient way to contribute. For all donations above Rs.500 you will get 100% tax exemption. The options are ready. All you do make your decision on how to contribute to help young and dynamic children across the INDIA .
Debit/Credit Card
Net Banking
International Donation Wire Transfer
Write a Cheque/DD.
Bank Details For Donations –
#Life and Vision
HDFC BANK
A/C: 50200015030906
IFSC: HDFC0001373
Email: info@lifeandvison.org
lifeandvision@gmail.com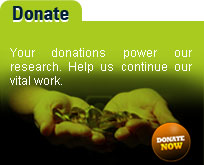 How you can help