Get In Touch
Signup for a
LIFE AND VISION account:
What We Do
Life and vision is a donation platform that allows you to support a cause of your choice from about 200 NGOs that have been scrutinised for transparency & credibility.
We do not raise funds for ourselves.We help you donate to these NGOs.
We tell you exactly where your money went and also give you proof of it through a feedback report. (except in the case of donations through an iGive page) We ensure that at least 90% of your contribution reaches the organization you support (as against the average of 60% for the NGO sector).
We have reviewed over 3,000 non-profit organizations from all over India to identify over 200 organizations that have met with the GiveIndia's Listing Criteria. They work for causes ranging from child welfare and education to disability, poverty, and women's empowerment to name a few.
Conceived by Venkat Krishnan, an IIM-A graduate in December 1999, GiveIndia is managed by a team of professionals who have earlier worked with various corporates and now have dedicated their careers to making a difference. We got registered on April 28, 2000, as a non-profit under section 25 of the Companies Act, 1956, in Ahmedabad, Gujarat.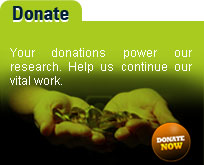 How you can help