Get In Touch
Signup for a
LIFE AND VISION account:
News & Events
Join us to support Lavanya Jetly
We at life and vision are trying to help bright & clever little girl Lavanya so that she can complete present academic year.
We are raising funds to pay school fee for Lavanya . Contributions for this noble cause will help in accomplishing her dreams . So please join us in supporting Lavanya. We are trying our best to do everything to raise funds for her education but would appreciate if you could help her as well.
Helping the under privileged is the best thing to do and the happiness we get by helping others is unmeasurable. Even your little contribution for this cause can help accomplishing her dreams. You can make any amount of contribution for this generous cause from any part of the world. Please join us in supporting this noble cause of a child's education.
This is just a very small step but if you join hands and help us we could make it a big success. Please help us to reach in fulfilling the girls dream by your generous contribution.
Join us to support Chennai Floods
Life and Vision Bangalore based registered nonprofit organsiation expert in providing emergency relief and rehabilitation services in India. As a disaster relief agency, we help people to survive and rebuild their lives through our food, medical, education, shelter and livelihood programs. Our most recent intervention in Chennai and North Karnataka regarding water crisis has impacted thousands of lives! For more information about our organisation, please visit: www.lifeandvision.org
Heavy rain battered Chennai and other parts of Tamil Nadu. Water seeped into hundreds of houses in south Chennai and the disaster management teams are stretched to their limits attending frantic calls seeking immediate rescue of residents.
191 people have died in the rain-related incidents in the state.
Normal life has been hit in Tamil Nadu as incessant rains led to inundation of large areas and authorities have shut down educational institutions.
Around 6000 people have been evacuated from slums and colonies at Tiruvottiyur, Tondiarpet, Teynampet and Adyar.
Over 90,000 food packets and other amenities have been provided to the flood affected people in Thiru-Vi-Ka Nagar, Choolai, Kolathur, Purusawalkkam, but needs more to be distributed to them.
Join us to Help Water Crisis in North Karnataka
Life and Vision as always stands infront with everyone to resolve the Basic necessities. We and our team noticed water crisis in and around the North Karnataka. We started this campaign and trying to resolve the issue with the help of water Departments.
Life and vision Helping Hands:
Donating Clothes to Poor children
Life and Vision contributed clothes , Bed sheets and Towels to the poor Kids who resides in Rajajinagar.
Utilization of Funds
For a contribution of INR 300, Plastic mats will be provided.
For a contribution of INR 500, Hygiene kit will be provided.
For a contribution of INR 800, Provisions will be provided.
For a contribution of INR 1000, Clothes will be provided.
For a contribution of INR 1100, Bed sheets and towels will be provided.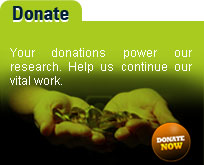 How you can help